The LG Nova Innovation Festival, held in the heart of San Francisco, provided a dynamic platform for tech enthusiasts, innovators, and visionaries to come together to re-imagine the future of technology. AAVAA, a company dedicated to creating assistive technology devices that enhance the lives of people with disabilities, seized this opportunity to shine.
The highlight of AAVAA's participation in the festival was the LG Hackathon, where participants were challenged to submit ideas aimed at improving LG's operating system, WebOS. AAVAA's visionary leader, Naeem Komeilipoor, presented a groundbreaking pitch that revolved around using AAVAA's technology to detect eye movements and facial gestures to control other devices.
During the pitch session, Naeem showcased an amazing demo using an AAVAA device that allowed him to control an LG TV using only his head movements and blinks. The audience was amazed by this groundbreaking demonstration.
AAVAA's  innovative concept aimed at making television viewing more accessible and enjoyable for everyone, especially individuals with disabilities, ushering in a new era of assistive technology.
We're excited to announce that AAVAA won second place at the LG NOVA webOS Hackathon during the LG NOVA Innovation Festival. 🥈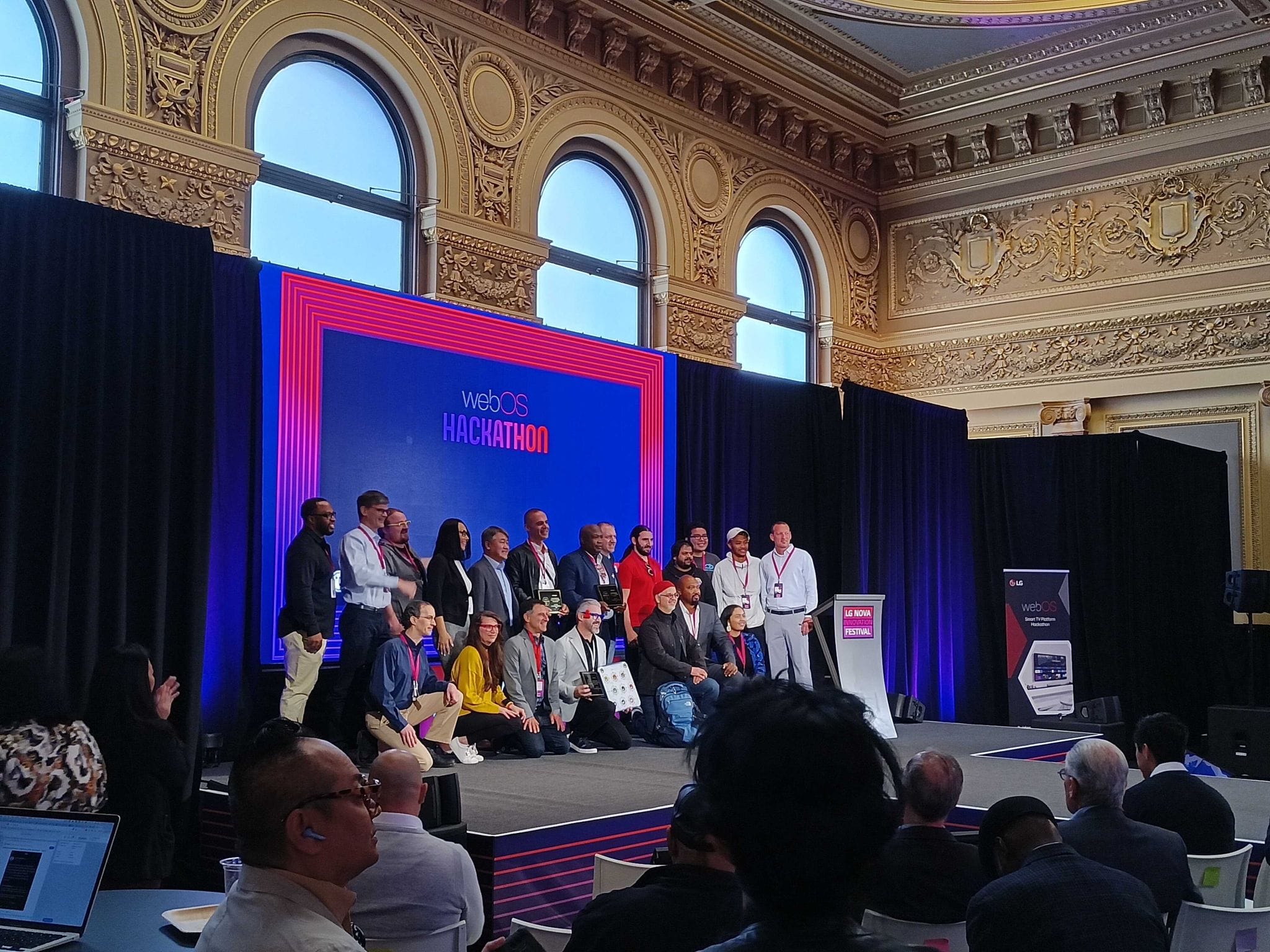 The LG NOVA Innovation Festival has opened up new possibilities and allowed us to connect with LG executives, partners, as well as other innovative startups and investors.
The second-place win at the LG Hackathon event underscores AAVAA's commitment to pushing the boundaries of assistive technology and creating meaningful, real-world solutions. Our vision to use head movement and facial gestures to control LG TVs is not only a testament to their innovative spirit but also a significant step toward making technology more accessible and intuitive for all.